Dan Jørgensen & Jacob Bundsgaard Meet Danish Graphene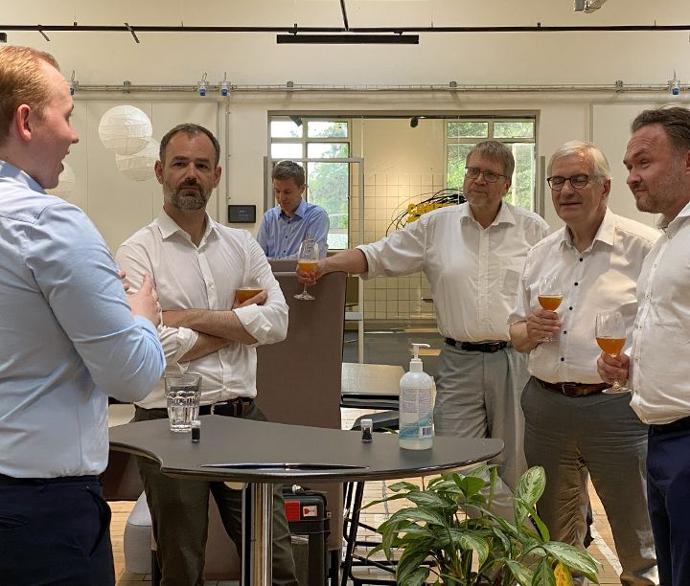 In June our CEO Andreas Brunsgaard Laursen had the pleasure of presenting Danish Graphene ApS for the Climate Minister Dan Jørgensen and Mayor of Aarhus Jacob Bundsgaard.

A great opportunity to share our work with politicians and highlight the need for innovation and the right support to raise deep tech start-ups from the universities. 

Thank you to The Link and AU Erhverv og Innovation – The Kitchen for inviting us to be a part of this event.